1,000 Little Fiefdoms: a social network analysis of Illinois politics
Return on Investment
A big problem with political campaigns is that they're really expensive. Political campaigns need a bit of money to advertise how great their candidates are. But not many politicians are so inspiring that the average voter, much less the average person, is willing to give too much of their money to them. So what is an aspiring politician to do? Go to corporations and other interested parties! This is where things go south.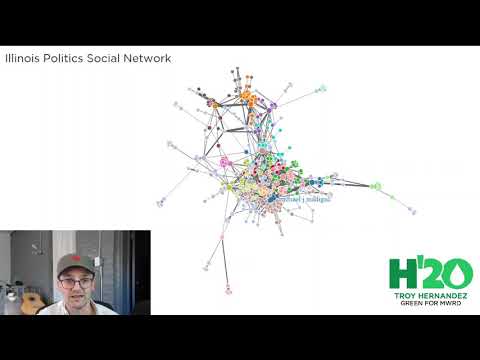 Speaker Madigan
The Illinois Speaker of the House, Michael Madigan and his cronies took do nothing jobs from ComEd in exchange for approved rate hikes pushed through the IL state legislature by Madigan, allegedly.
An analysis by WBEZ showed that Madigan and his friends (allegedly) got $1.3 million for their do-nothing jobs. Meanwhile, the rate hikes resulted in Illinois residents paying an estimated $2.3 billion in additional electricity bills for a decade. That's almost a 2000 to 1 return on ComEd's investment (ROI). Even with the $200 million fine, they're still coming out over $2 billion in the black.
This illustrates why there are so many corrupt politicians, especially here in Illinois: It's just so damn profitable to prey on our vulnerable population of narcissists and sociopaths; i.e. politicians.
MWRD
I'm a Green Party candidate for commissioner of the Metropolitan Water Reclamation District of Greater Chicago (MWRD). The MWRD handles Chicagoland's waste water; sewage and rain water!
The Green Party doesn't accept corporate campaign contributions and neither do I. Our previous campaigns have called out the corporate cronyism in the MWRD. Most of the elected commissioners take money from engineering firms and construction unions who have a vested interest in making sure those very same commissioners give their firms/unions work… and there's plenty of that this year.

That corruption is so endemic to our great state that it can fade into the background. What caught my eye was this question to Democratic Candidate Eira Corral-Sepulveda:

Yeah, that doesn't happen in Chicago. If Madigan supports you, it's because you play ball.
So I became curious about their possible connection(s). We should all know at this point that most Chicago politicians are sneaky. So I decided to look at the campaign contributions they had in common.